Diamond Magic® is a multi-purpose water spot and stain remover, an amazing hard-surface cleanser.
This is a unique product that's made with real diamond dust and has many uses. It does the work of 20 or more products which you may now be using!
We are proud to announce that Diamond Magic® has a 99.9% satisfaction rate. The product contains sub-micron diamond dust particles that help it clean and polish all kinds of glass, smooth metals, and porcelain fixtures to a fabulous shine!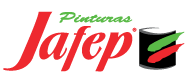 For all its strength, Diamond Magic® is so safe that it is certified acceptable for use in food preparation areas and is registered with NSF International.